IMSA is honored to have four valuable guests who shall be keynote speakers and will share their significant expertise via the conference.
Prof. Ahmed M. Abdelmoniem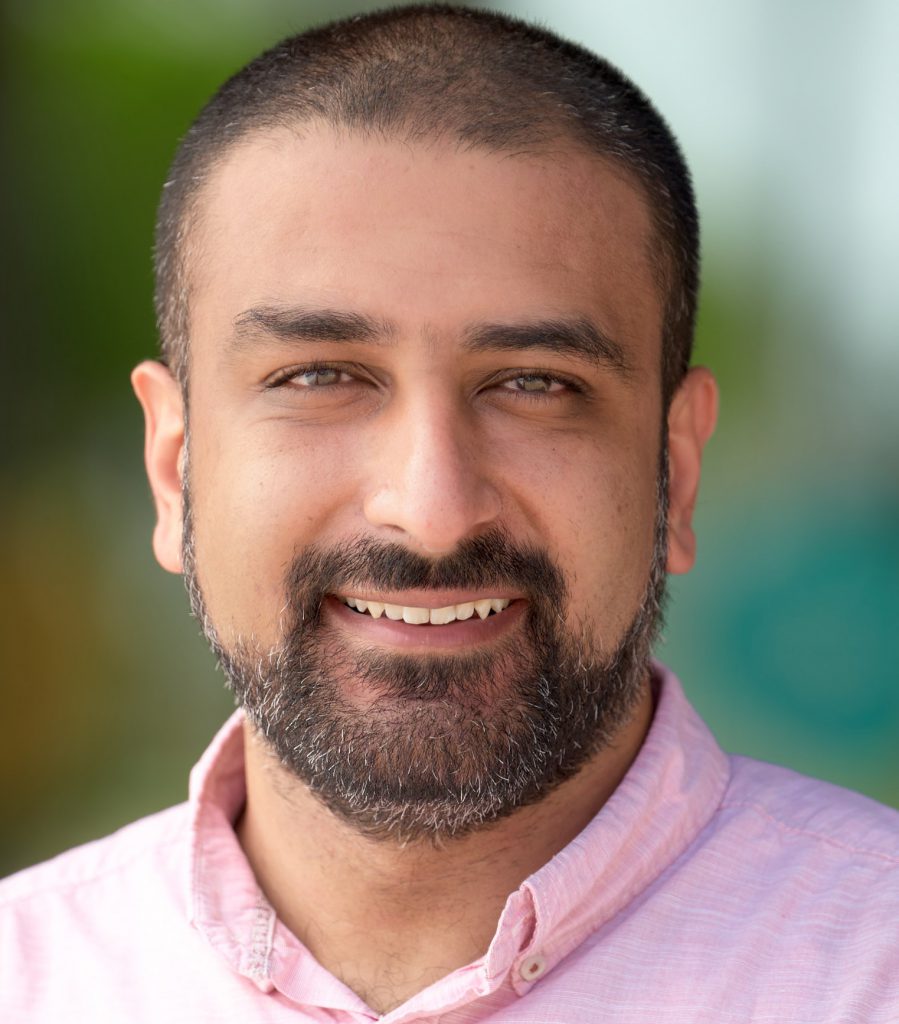 Title: Towards Practical and Efficient Federated Learning
Time: 9:30 am – 10:15 am Cairo Local Time (GMT+3 ) Online
Date: 15th July 2023
Abstract:
Federated Learning (FL) enables distributed training by learners using local data, thereby enhancing privacy and reducing communication. However, it presents numerous challenges relating to the heterogeneity of the data distribution, device capabilities, and participant availability as deployments scale, which can impact both model convergence and bias. We first discuss federated learning, some of its applications and the heterogeneity as a key challenge. Then, we will present results from our empirical study showing that heterogeneity can negatively impact the performance and quality of FL-trained models. Then, we show that by adopting quantized-model training, the impact of heterogeneity can be mitigated. We also systematically try to address the question of resource efficiency in FL, showing the benefits of intelligent participant selection and incorporating updates from straggling participants. We demonstrate how these factors enable resource efficiency while also improving trained model quality. Then, we will summarize the outstanding challenges and opportunities in federated learning.
Bio:
Ahmed M. Abdelmoniem is a Lecturer (Assistant Professor) at the School of Electronic Engineering and Computer Science, Queen Mary University of London, UK and Assiut University, Egypt. He held the positions of Research Scientist at KAUST, Saudi Arabia, and Senior Researcher with Huawei's Future Networks Lab (FNTL), Hong Kong. He is an investigator on several national and international research projects totalling more than USD 650K in funding. He received his PhD in Computer Science and Engineering from the Hong Kong University of Science and Technology, Hong Kong in 2017. He was awarded the prestigious Hong Kong PhD. Fellowship from the Research Grant Council (RGC) of Hong Kong in 2013 to pursue his PhD at HKUST and a Competitive Research Grant at KAUST in 2021. He has published numerous papers in top venues and journals in the areas of distributed systems, computer networking, and machine learning. His current research interests are in the areas of optimizing systems supporting distributed machine learning, federated learning, and cloud/data-center networking with an emphasis on performance, practicality, and scalability. He is a member of ACM, IEEE, and USENIX.
---
Prof. Aladdin Ayesh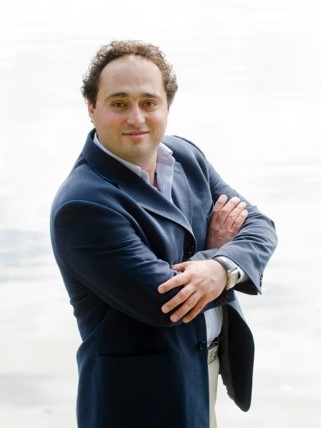 Title: User-Centric AI Analytics for Chronic Health Conditions Management
Time: 10:45 am – 11:30 am Cairo Local Time (GMT +3) Online
Date: 15th July 2023
Abstract:
The use of AI analytics in health informatics has seen a rapid growth in recent years. In this talk, we look at AI analytics use in managing chronic health conditions such as diabetes, obesity, etc. We focus on the challenges in managing these conditions especially with drug-free approaches due to the variations in individual circumstances
Bio:
Aladdin Ayesh, MSc (Essex, 1996), PhD (LJMU, 2000), is currently the Vice Dean for Joint Institute of Data Sciences and Artificial Intelligence at University of Aberdeen in UK. He also holds a Personal Chair as a Professor of Artificial Intelligence. Prior to his current role, he was a Professor of Artificial Intelligence at De Montfort University. His research focuses on computational cognition, machine learning and explainable AI. His research explored cognitive architectures, emotion modeling and recognition, and applied AI using variety of machine learning techniques including statistical approaches, e.g. Markov Models and Bayesian Networks, logic-based and symbolic approaches, e.g. Modal and Fuzzy Logics, and neural approaches, e.g. Self-Organizing Maps and Deep Learning Classifiers. He applies these techniques in three primary areas: Health Informatics, Sustainable Development, and Data Privacy. Prof. Ayesh has over 150 publications, supervised 24 PhD students to successful completions, and participated in 26 funded projects. He is a founding editor of four international journals and chaired several international conferences. He is also a member of two IEEE technical committees, several IEEE Standards working groups, and a contributor to IEEE 7010-2020 – IEEE Recommended Practice for Assessing the Impact of Autonomous and Intelligent Systems on Human Well-Being.
dr.aladdin.ayesh@ieee.org
https://www.linkedin.com/in/aladdinayesh
---
Prof. Karim Seddik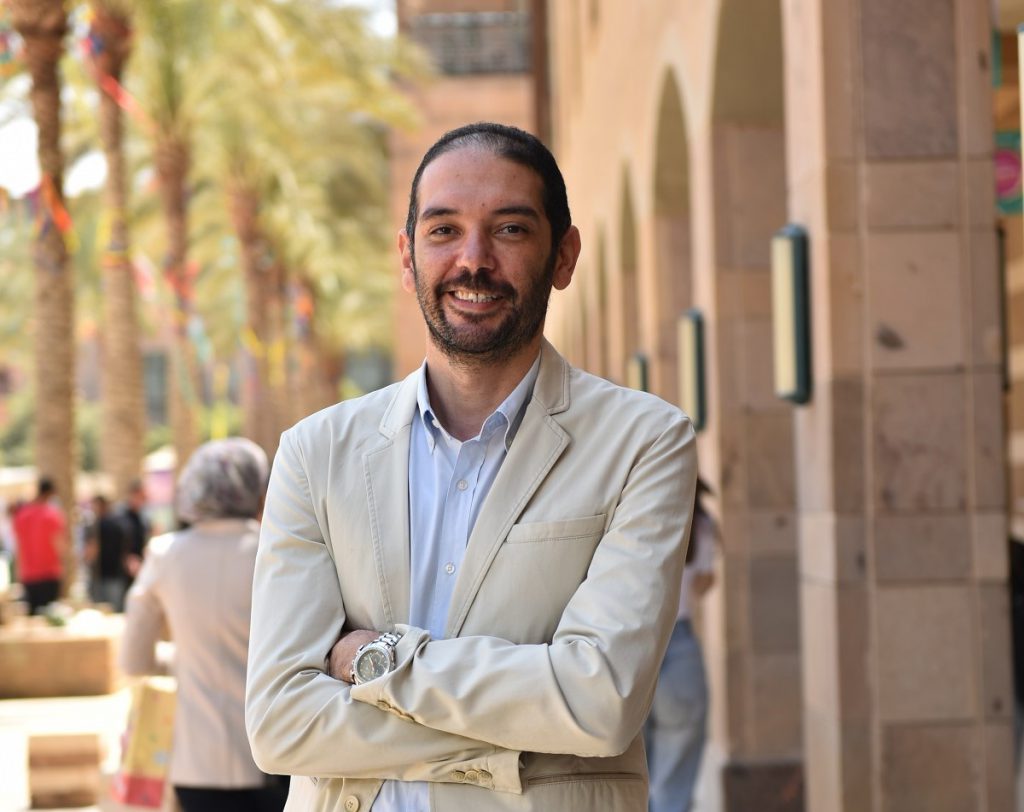 Title: The Dawn of Open Radio Access Networks (O-RAN)
Time: 10:00 am – 10:45 am Cairo Local Time (GMT+3 ) On Campus
Date: 16th July 2023
Abstract:
Open Radio Access Networks (O-RAN) are set to revolutionize the traditional approach to mobile communication by allowing operators to use network components from multiple vendors. O-RAN enables operators to mix and match hardware and software from original equipment manufacturers (OEMs), giving them a greater degree of control and flexibility over their networks. This approach is expected to reduce costs and dependency on the large telecom equipment vendors, creating a space for smaller companies with innovative solutions to compete and drive innovation in the market. In this talk, In this talk, I will highlight the technical and economic benefits of O-RAN. Moreover, the challenges associated with implementing O-RAN, such as technical complexities and standardization issues, will also be discussed. Some of my active research directions in relation to O-RAN will be presented as well.
Bio:
Prof. Karim is the Associate Dean for Graduate Studies and research School of Sciences and Engineering, Department of Electronics and Communications Engineering, in the American University in Cairo (AUC), Egypt.
Seddik graduated from Alexandria University in Alexandria, Egypt, with a Bachelor of Science in electrical engineering with the top honors in 2001 and a Master of Science in electrical engineering in 2004. At the Electrical and Computer Engineering Department at the University of Maryland, College Park, he earned his PhD in 2008. He worked as an assistant professor in the department of electrical engineering at Alexandria University in Egypt prior to joining AUC.
Prof. Karim received the Faculty Merit Award for Excellence in Research and Creative Activities from American University in Cairo in 2021. He also received the State Medal of Merit in 2017 and the State Encouragement Award in 2016. In addition, he was awarded a certificate of distinction from the Egyptian President for coming in first place overall among all engineering departments at Alexandria University in 2002. In 2004 and 2005, the University of Marylandawarded him a Graduate School Fellowship. In 2007, the University of Maryland awarded him a Future Faculty Program Fellowship. Moreover, he co-authored a conference paper that, in 2019, won the IEEE communication society technical committee on green communications and computing award for the best conference paper.
---
Jyotika Athavale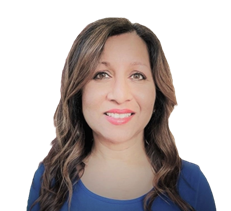 Title: Standard for functional safety data format for interoperability within the dependability lifecycle
Time: 10:15 am – 11:00 am Cairo Local Time (GMT+3 ) Online
16th July 2023
Abstract:
The IEEE P2851 standardization initiative was started to define a dependability lifecycle as well as methods and formats for exchange/interoperability of data across all steps of the lifecycle in a consistent way. Additionally, the work products of this standardization initiative will help enable interoperability between tools. The goal of this work is to provide structures and directions to allow a seamless exchange of information and interoperability between activities at the same or different level of abstraction, as well as activities across life cycles related to different dependability attributes across application domains such as automotive, industrial, medical and avionics safety critical systems.
Jyotika Athavale is the 2023 President-Elect of the IEEE Computer Society. She is an experienced leader and influencer in emerging technologies and international standardization initiatives. She was awarded the IEEE Computer Society Golden Core Award in 2022. Jyotika chairs the IEEE P2851 Standard on Functional Safety interoperability.
With over 25 years of industry experience, Jyotika is currently a senior technical leader in automotive functional safety at NVIDIA, and is driving capability development, safety architectures and methodologies, system safety engineering activities and pathfinding for safety critical markets such as autonomous driving and avionics. Prior to NVIDIA, she was Principal Engineer (Director) at Intel Corporation where she led functional safety platform architectures for Automotive and Avionics use cases and drove methodologies for radiation effects modeling and product qualification activities.
Jyotika is an active member of the IEEE Computer Society Functional Safety Standards Committee, Design Automation Standards Committee and Diversity and Inclusion Committee. In addition, she represents the Computer Society at the IEEE USA AI Policy Committee, IEEE SA Industry Connection Group on Mobility as a Service (MaaS) related standardization activities, the IEEE Women in Engineering (WIE) Committee and the IEEE Systems Council. Last year she also served on the IEEE Computer Society Industry Engagement Committee and Audit Committee.
Outside of IEEE, Jyotika is actively influencing several international standardization initiatives on functional safety with ISO, SAE and UL. She also serves on various technical conference committees, has authored patents and many technical publications in IEEE conferences and journals. She received her MS degree in Electrical Engineering in 1996 from Iowa State University.
---